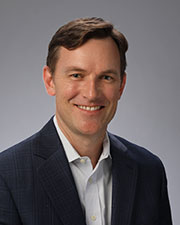 Timothy Shean, CFP®
Principal and Chief Investment Officer
Timothy Shean joined Potomac Financial Private Client Group, LLC in 2006 and currently serves as Chief Investment Officer responsible for financial plan design and investment management.
In addition to managing firm operations, Timothy focuses on personal financial strategies and provides comprehensive planning in the areas of retirement planning, asset allocation strategies, risk management, and estate planning strategies.
Working as part of a multi-disciplined team, Timothy is able to provide comprehensive wealth management services to business owners, individuals and families. Through a combination of talent and experience, Timothy and his team bring together the appropriate resources to understand each client's unique situation and build customized financial planning strategies to help build, protect and transfer wealth.
As a seasoned financial professional, Timothy has focused in corporate finance and financial consulting since 1996 and has been a CFP® professional since 2009. Prior to joining Potomac Financial Private Client Group, he worked as an associate in M&T Bank's Investment Banking group, working with business owners across various industries to help raise growth financing, complete strategic acquisitions and realize business exit strategies. As principal consultant at PricewaterhouseCoopers LLP, Timothy delivered financial and benefits processes and systems to Fortune 500 financial and insurance companies. He holds a BS from Cornell University in Business Management and Marketing and an MBA focused in finance from the McDonough School of Business at Georgetown University.
Timothy lives in McLean, Virginia with his wife, Sara, and two children. Timothy is a volunteer coach in multiple youth sports and volunteer board member for a local non-profit preschool.